14 Dec 2018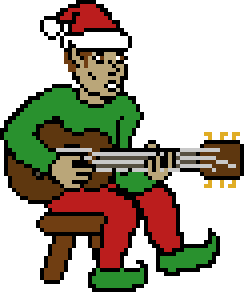 brokenrecord.elf
This link is a few years old, but I get the sense that it never saw much traction. An elf troubadour, rambling through an endless, senseless disaster of Christmas strumming. For some background on this project, see here.
From 2014, but feels very much like the 90's web. I think this is a fun take on the hyperactive, head-spinning 24/7 side of Christmas. See also: EVERY CHRISTMAS SONG PLAYED AT THE SAME TIME.
This post accepts webmentions. Do you have the URL to your post?
You may also leave an anonymous comment. All comments are moderated.