28 Oct 2020

From @glitchyowl, first site on the bubble web, the sensation of comic logs.
This site is my community. I say what we do is - all put little Javascript bubbles on our pages and start a new Web and you HAVE to HAVE bubbles on the page to be respected at all. If you can't put bubbles on your page then you're not underwater like the rest of us.
But not only is this the first site on the bubble web, but it's the site to innovate the 'comic log' - Weiwei's frame-essay with a kind of webzine feel to it.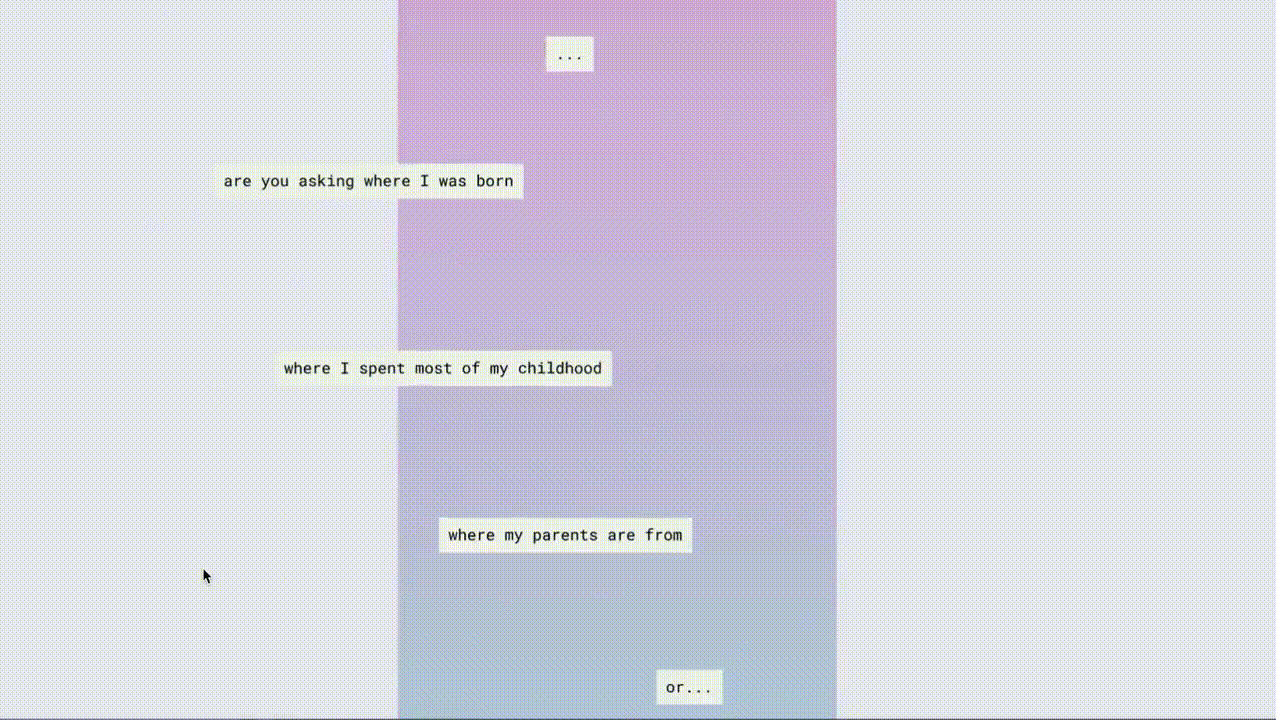 These comic logs are just giant images. But that doesn't diminish the effect on the page. It flows like a nicely constructed web page. (What I'm saying is - you can make these much easier than you might think.)
I can envision this form spreading - much like tumblelogs played into Tumblr - so I'm glad to see she's continuing with it. I can picture richer interactive comic logs coming into play. (This also feels adjacent to Neil Mather's recent foray into Powerpoint-like Weeknotes.)
This post accepts webmentions. Do you have the URL to your post?
You may also leave an anonymous comment. All comments are moderated.