And not as a separate app - but as an integrated part of the browser.
I've been using Vivaldi for quite awhile - it's a Chromium-based browser with quite a lot of interesting features, such as tab groups, tiling windows, and customizable sidebars. Their new RSS reader is rather elegant - as it's just part of an inbox page that's integrated into the browser - and can act as both an e-mail client and a feed reader!
I'll personally continue to use Fraidycat with Vivaldi - because the 'inbox' metaphor doesn't work for the volume of feeds I like to follow - but it's great to see a resurgence of support for RSS in recent weeks. (I'm thinking particularly of Chrome for Android's new 'follow' button.)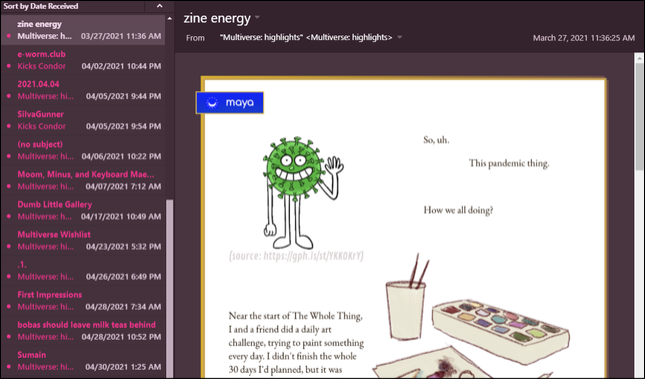 You can access the e-mail/reader pane by visiting vivaldi://mail/.
Kind of wish you could hook into the RSS 'subscribe' button in extensions - but hey at least it's there! The icon shows up in the address bar when feeds are detected - and you can click there to subscribe.
There's also a preview window to show you the contents of a feed. Nice touch to see if the feed shows the full text of a post.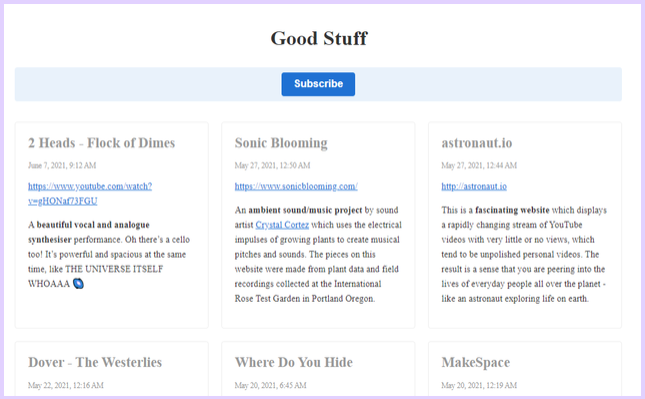 I think this is one of the better RSS integrations among browsers over the years. Firefox used to have a way of monitoring RSS as a 'live bookmark' - which was REALLY WEIRD. This was removed in 2018.