We talk about the privacy and data ownership of the Old Web, but I think there are other sweet angles we left off there. I still hate the word blog, though.
The Old Web isn't dead. It just got old enough that it constantly seems to leave the spreadsheet with all of its passwords open on the desktop. It is sinking into the sofa while images of a low-bitrate Spaghetti Western dance in its bifocals.
We decry the loss of privacy and data ownership that seemed to be there in the Old Web. And we always wish there had been security. However, there are other things we left in the pockets of that Old Gray Web on the couch.
High Def With No Color
It seems that everything is white and blue in the present day. We've settled on these neutral colors, in case we need to sell it all. The old garish animated construction cones and embedded MIDI files are relegated to Neocities now—and who even cares what that is?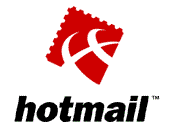 When we post, we post a few words. A picture and a few words. Some gray words on white. With a little blue.
This is one reason I was happy to see RSS fall out of favor. I don't really want to read everything in Arial, gray on white with a little blue. Blog posts that were beautifully arranged in their homes, now stuffed together into a makeshift public shelter of dreary gray and white and chalked around with a little line of blue.