The Old Web isn't dead. It just got old enough that it constantly seems to leave the spreadsheet with all of its passwords open on the desktop. It is sinking into the sofa while images of a low-bitrate Spaghetti Western dance in its bifocals.
We decry the loss of privacy and data ownership that seemed to be there in the Old Web. And we always wish there had been security. However, there are other things we left in the pockets of that Old Gray Web on the couch.
High Def With No Color
It seems that everything is white and blue in the present day. We've settled on these neutral colors, in case we need to sell it all.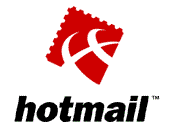 The old garish animated construction cones and embedded MIDI files are relegated to Neocities now—and who even cares what that is?
When we post, we post a few words. A picture and a few words. Some gray words on white. With a little blue.
This is one reason I was happy to see RSS fall out of favor. I don't really want to read everything in Arial, gray on white with a little blue. Blog posts that were beautifully arranged in their homes, now stuffed together into a makeshift public shelter of dreary gray and white and chalked around with a little line of blue.
Did Google's killing Reader kill the web? Or did Reader at least do some initial trial strangling?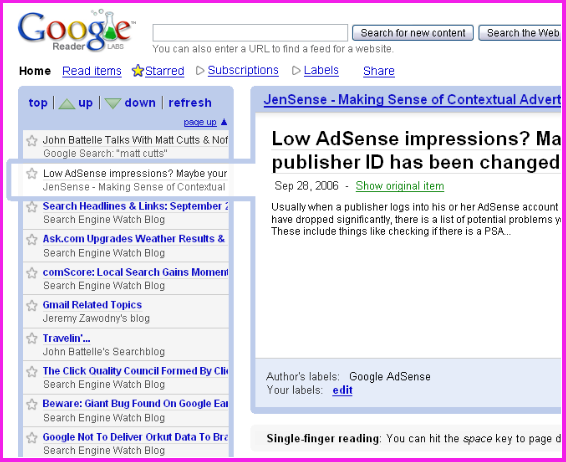 We had been bitten too deeply by Myspace—its many glittery backgrounds and flame-filled Lightning McQueen backgrounds, golden cash symbol backgrounds and spinning Cool Ranch chip backgrounds. (Incidentally, some of this made a return with Subreddit style; 4chan and creepypastas never left the Old Web.)
Actual Home
I always wondered if the term "blog" was supposed make the term "home page" sound cooler. They both empitomize the idyllic Early Internet. Maybe the idea of "home" just IS corny—you only ever see it cross-stitched.
We moved on to a cosmopolitan empire, where we're all living in the street. My house is full of your shit. And my uncles' and aunts' shit. And The Donald's, of course, and the sad, desperate slideshows that Facebook makes for me in its spare time—it's been basking in my shit again, trying to find some meaning in those three pictures I posted of a metal chair I spray-painted. It turns them over and fades them out again and again to try to stir some vital force. It all ends too quick—I'm trying here, but you're not yet worth a slideshow, kid.
Gah, how I miss a good arm's length. Between myself and all those people, bots and algorithms analyzing me for the little fractions of a second I might get. But what am I talking about? I have a blog and you're standing on it right now! Or maybe you're not. It gets lonely out here and I'm talking to myself again. The handful of devoted Baidubots, who quietly read the journals I leave on the stoop, look up but don't even want to admit they're there.
Reddit helped this situation so much. You could have a blog AND have a public place to leave a card!
The trouble is that Reddit has become the Big Blog. You are welcome to post your stuff there. But it's usually in gray and white with a little blue—so that I lose a sense of who I'm reading exactly, who they are and where they call home. Reddit isn't keen on a link to your blog without an acceptable amount of foreplay. You're not yourself, you're a Redditor—ten to twelve letters with a little bit of flair, maybe a cake, maybe a gold star. Could I be so lucky?
This might be reaching: I think an actual home—a blog or a home page—gave people time to represent themselves. In a stream of faces, you have to leap up from the river and shout HEY, throw a stick before the current pushes on. That picture has to have all of you in there.
Twitter has done well with this. You can find yourself reading someone's history there. But Facebook, Instagram, Reddit—these all leave you crammed in the subway.
The Web—Old Web and The Now—it's all a public place. Every page is an exhibition. Maybe Reddit has it right. By draining away the individual to a few letters, it becomes all about the message that they post. It hearkens back to mailing lists, when all you knew was a person's From field. Though there were signatures, too, I suppose.
I think this has blossomed into a nice devotion to their community, because a Redditor's works are tied up there. Do Redditors ever wish their stuff was home—where they could style it, save it, share it elsewhere?
$0.00 Got You Something
I was recently impressed by something in the FAQ for a service called Bridgy:
How much does it cost?

Nothing! We have great day jobs, and Bridgy is small, so thanks to App Engine, it doesn't cost much to run. We don't need donations, promise.
This too felt very Old Web. Part of the tension in the modern Web is that we expect free in a billions-dollar industry.
When one company is taking on everyone's blogs and pictures and witty repasts, that takes a toll. But the cottage tilde blogs of yesteryear came with your Internet connection.
The Effort All Around
It was an age of building things. Mostly little communities that had to be sought out. You had your phpBBs out there and blogs for different topics that acted like subreddits, but weren't definitive. You built your own brick in this.
It sounds like I'm asking for the suburbs back. We built the ideal metropolis—now move back to the suburbs? What for? The Arcade Fire once sang a song about how much that sucks!
I think it's more like a grassroots community thing vs. a corporate complex we can all live in. You can see the advantage in a community like BoardGameGeek, which hasn't found its equivalent in Facebook and Reddit and so on. It houses a community tailored to its topic—every board game has its rules questions and its variants, so forums are tailored to this. You can search through the tree of associations—who designed what game and what other games and expansions did they produce?
Yes, it's gray and white with a LOT of blue. It's graceless in a way. But it's managed to stay alive and independent. And it coexists with Reddit. They link back and forth and have a grand old time. (BGG also encourages posting on a forum rather than on your blog.)
It feels like there's still building to do. No BGG isn't ideal—but what does it become? Communities can still build out their facilities. I wonder what happened with the maker community. Hackaday seems to link mostly to YouTube and Instructables. Top notch work is still posted there and all around us (and at /r/diy.) It just seems that the will to "make" your web has left this crowd.
I guess this brings us to the Indieweb where you can probably still call each other Netizens and bemoan the death of RSS. Even though it's been around since 2013, I see a spark of hope in this ragtag group of HTMLists. (Why isn't "ragtag" some kind of microformat for the homeless?)
---
Now, certainly the Old Web had its spam and trolls and barriers. Discovering each other from across the Web has always been difficult. At least millions of people can get on Twitter and attempt to flag down Robert Downey Jr. in realtime. I just wonder if the little builders of the Web out there can start to reconnect.
Tender Shoots
I see a few projects out there that are in the vein of what I mean.
Webmentions.
At first I thought these were very odd. Reading some one's comment on your blog from their web page seemed… a mess. But, after tinkering for a bit, I'm sold! In practice, the blogs are forced to clean things up if they want to participate.
The dat:// Project.
Dat transmits your blog from your actual home. We all want decentralized, right? I don't think we need to be peer-to-peer to be decentralized. However, I'm impressed at the robustness of this network—and the quality of the Beaker Browser.
I do think this protocol directly addresses the point about the $0.00 blog.
Hugo, Jekyll, etc.
Static sites still seem pretty crucial. The hosting fees are low. You can handle high traffic in spurts. And you can publish anywhere without needing to set up a bunch of software. So much innovation could still happen here!
---
Why am I not excited by Mastodon? Or Secure Scuttlebutt? Or micro.blog?
These seem like great projects. My main issue with them is that everything posted is, once again, reduced to gray and white with a bit o' blue. (In Mastodon's case, invert those colors.) They address decentralization, but not the other bits.
Now, just let me know you're out there. If I link to you and you link to me, that's a pretty good start I'd say.