Our nation was founded on Thomas Jefferson type beats.
This isn't just a playlist of great beats from the colonial era - there's also a "Kids TV show type beat" and a basic "Vivaldi type trap beat" here. This is also one of those cases where the YouTube comments seem to know exactly what to do.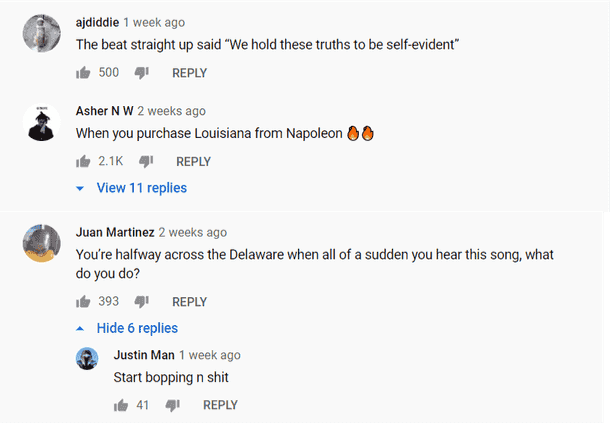 And - this is totally unrelated - except that these tracks were all part of a 48 hour bender down dank holes of SoundCloud playlists - I need to keep a link alive to this tight remake of the old Mii Channel theme. Makes me want to customize some digital eyebrows.